The Safari is a guided tour around the retail, brand and consumer landscape. We interview the brightest and most innovative industry leaders who share how they are shaping and evolving the industry in the years to come. Guests come from all corners of the industry from retail, beauty, fashion, CPG, academia, agencies, real estate, investing and more. At Traub we have the privilege of working broadly across these numerous fields and collaborating with these talented leaders.
Episodes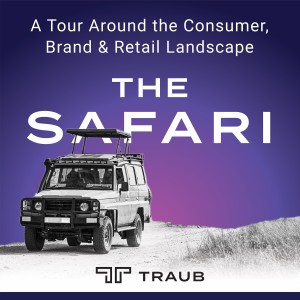 Tuesday May 17, 2022
Tuesday May 17, 2022
Thomas G. Struzzieri is the President and Chief Executive Officer of HITS, LLC, the largest hunter/jumper horse show production company in the United States. Based in the Village of Saugerties, New York, HITS is a national company producing horse shows in Ocala, Florida; Culpeper, Virginia; Wayne, Illinois; East Dorset, Vermont, and Saugerties, New York. Struzzieri is recognized as a skillful horse show facility architect, designing and building state-of-the-art facilities from the ground up.
Interviewed by Mortimer Singer