The Safari is a guided tour around the retail, brand and consumer landscape. We interview the brightest and most innovative industry leaders who share how they are shaping and evolving the industry in the years to come. Guests come from all corners of the industry from retail, beauty, fashion, CPG, academia, agencies, real estate, investing and more. At Traub we have the privilege of working broadly across these numerous fields and collaborating with these talented leaders.
Episodes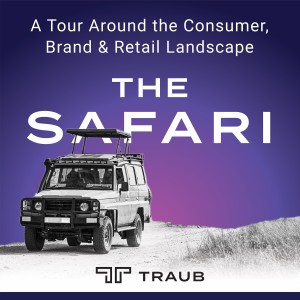 Tuesday Feb 09, 2021
Tuesday Feb 09, 2021
Jennifer Vaughan Maanavi is the CEO and Co-Founder of Physique 57, an innovative and modern take on fitness that offers a fresh new boost to barre workouts. She is an accomplished entrepreneur and thought leader with more than 20 years of success across the health and wellness, fitness, and financial services industries. We talk about: the inspiration behind Physique 57, the expansion process of her studios, the move to hybrid fitness, the idea of a health quotient, the convergence of media and wellness and more.
Interviewed by Mortimer Singer.