The Safari is a guided tour around the retail, brand and consumer landscape. We interview the brightest and most innovative industry leaders who share how they are shaping and evolving the industry in the years to come. Guests come from all corners of the industry from retail, beauty, fashion, CPG, academia, agencies, real estate, investing and more. At Traub we have the privilege of working broadly across these numerous fields and collaborating with these talented leaders.
Episodes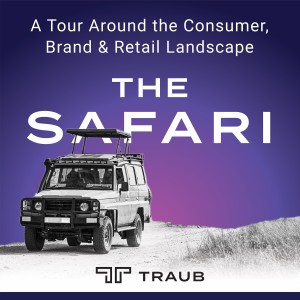 Thursday Sep 08, 2022
Thursday Sep 08, 2022
Rachel is the founder of Gladiator Lacrosse, a high-quality sports training equipment line with an affordable price point. Since its inception, the company has maintained profitability without ever compromising the brand's fundamental intent or consumer promise. Rachel has been featured in many publications, including The New York Times, USA Today, Entrepreneur Magazine, Fortune, Forbes, Inc., and TIME Magazine, being named one of the 30 most influential teens of 2016.
Interviewed by Mortimer Singer.