The Safari is a guided tour around the retail, brand and consumer landscape. We interview the brightest and most innovative industry leaders who share how they are shaping and evolving the industry in the years to come. Guests come from all corners of the industry from retail, beauty, fashion, CPG, academia, agencies, real estate, investing and more. At Traub we have the privilege of working broadly across these numerous fields and collaborating with these talented leaders.
Episodes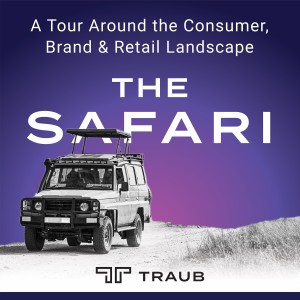 Tuesday May 31, 2022
Tuesday May 31, 2022
In this week's Safari episode, we feature Eliza Blank, Founder of The Sill, a direct-to-consumer brand that delivers perfectly potted plants to your door and empowers new "plant parents" by blending commerce, content and community. Eliza is an entrepreneur and business owner who has made it her mission to enrich life through connection and community, and believes in the power of plants to bring this mission to life. The Sill has nine brick & mortar locations in the United States. The first NYC flagship opened in 2014 and has now expanded to the West Coast with two new locations in Los Angeles and San Francisco.
Interviewed by Mortimer Singer.